Welcome to the Kick the Buddy Wiki!
We are glad to see you on Kick the Buddy (Kicky B) Wiki page. We hope

The portal is dedicated to all game series, including the original No Mercy.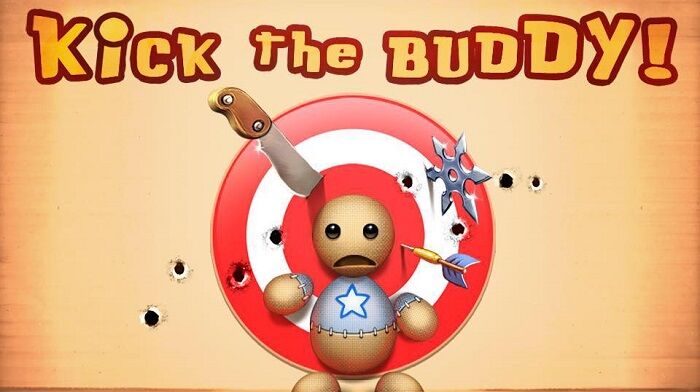 Even if you're a relatively stress-free person you need to blow off steam at some point or another. Kick the Buddy is a PERFECT METHOD OF STRESS RELIEF! 

In this TRULY INTERACTIVE GAME you can kick the Buddy, make him a target of a missile, pull Buddy to pieces, play mini-games with him, make him dance and have a whole lot more smashing fun! Watch him spin, bounce, explode and DE-STRESS YOUR DAY!
Key Features:
- Fully physically simulated!
- Lots of ways to punish or kill your little buddy!
- Kick the Buddy and earn money for buying new weapons, items, and mini games!
- The Buddy has Artificial Intelligence and comments on all your actions!
- An easy concept with tons of replay value!
- Enjoy kicking the Buddy on a bad Retina display!
- not compatible with iOS multitasking!
- Achievements!
The players can entertain Buddy, the main character of the game, by means of various instruments as well as hurt their buddies by hitting them with any weapon, object or natural force they have at their disposal. 
me! 
Mama! 
On April 21, 2012 the following game in Kick the Buddy series has been released. It is entitled Kick the Buddy: Second Kick and traditionally represents an interactive way to relieve stress. It is available exclusively on iOS (all current devices are supported). There is a separate HD version designed for iPad. The latest game, Kick the Buddy: No Mercy, came out on April 14, 2013.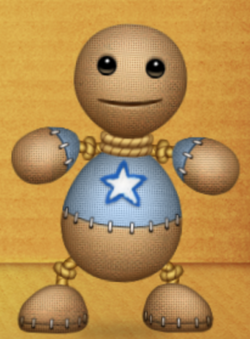 Want to join our Discord server and discuss about Kick the Buddy and the wiki? You can do so by clicking on this invite: https://discord.gg/8nndPcB
Community content is available under
CC-BY-SA
unless otherwise noted.